RV classes & RV types review
Published: 2023-09-04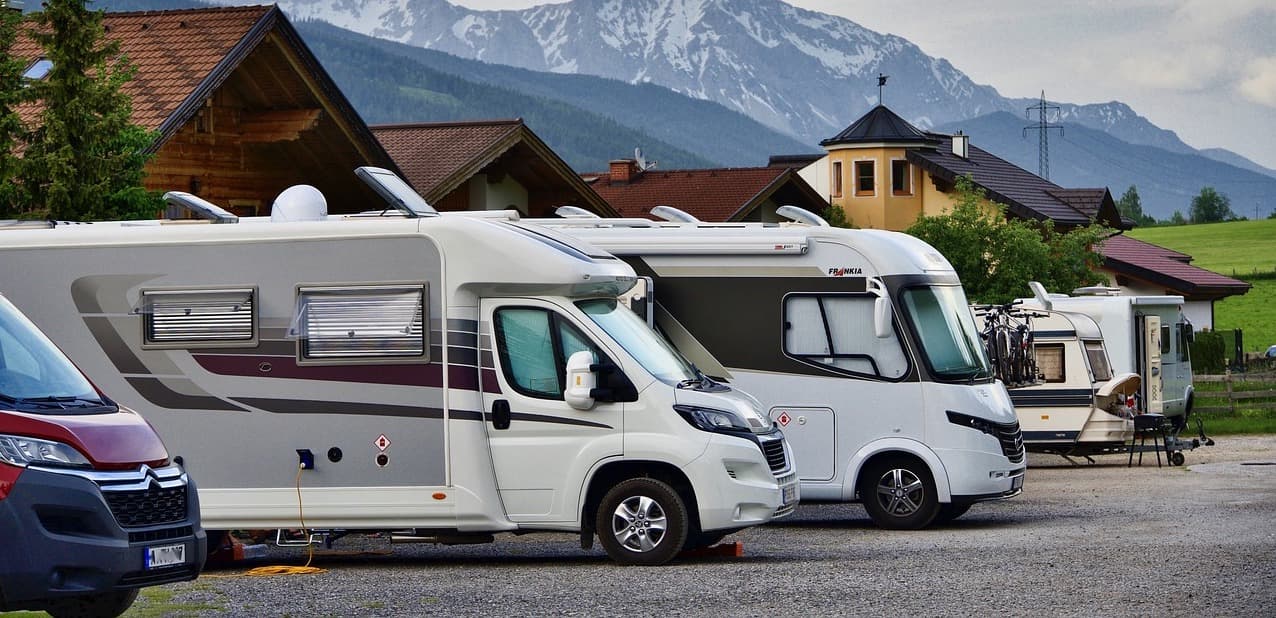 Introduction: RV Purpose
Recreational Vehicles serve as the ultimate vessels for travel and adventure, offering a blend of liberty and homey comforts. Prior to embarking on your journey, it's crucial to grasp the diverse range of RV choices at your disposal. From the opulence of Class A motorhomes to the compact efficiency of teardrop trailers, each category presents its distinctive advantages tailored to the needs of various explorers.
Whether you're a seasoned nomad seeking an upgrade or a novice keen to venture into the world of mobile living, our comprehensive guide is here to illuminate your path to the ideal on-the-go escape. Delve in and uncover the expansive realm of RVs that beckons!
Motorhomes
Motorhomes a type of RV, seamlessly combine transportation and residential zone into a single unit. Unlike other RV variants, which may require towing, motorized are self-propelled, offering an all-in-one travel and accommodation solution. These versatile vehicles are designed to provide varying levels of comfort and convenience, ranging from basic to luxurious. Motorhomes come in several distinct categories categorized by size, design, and features.
Class A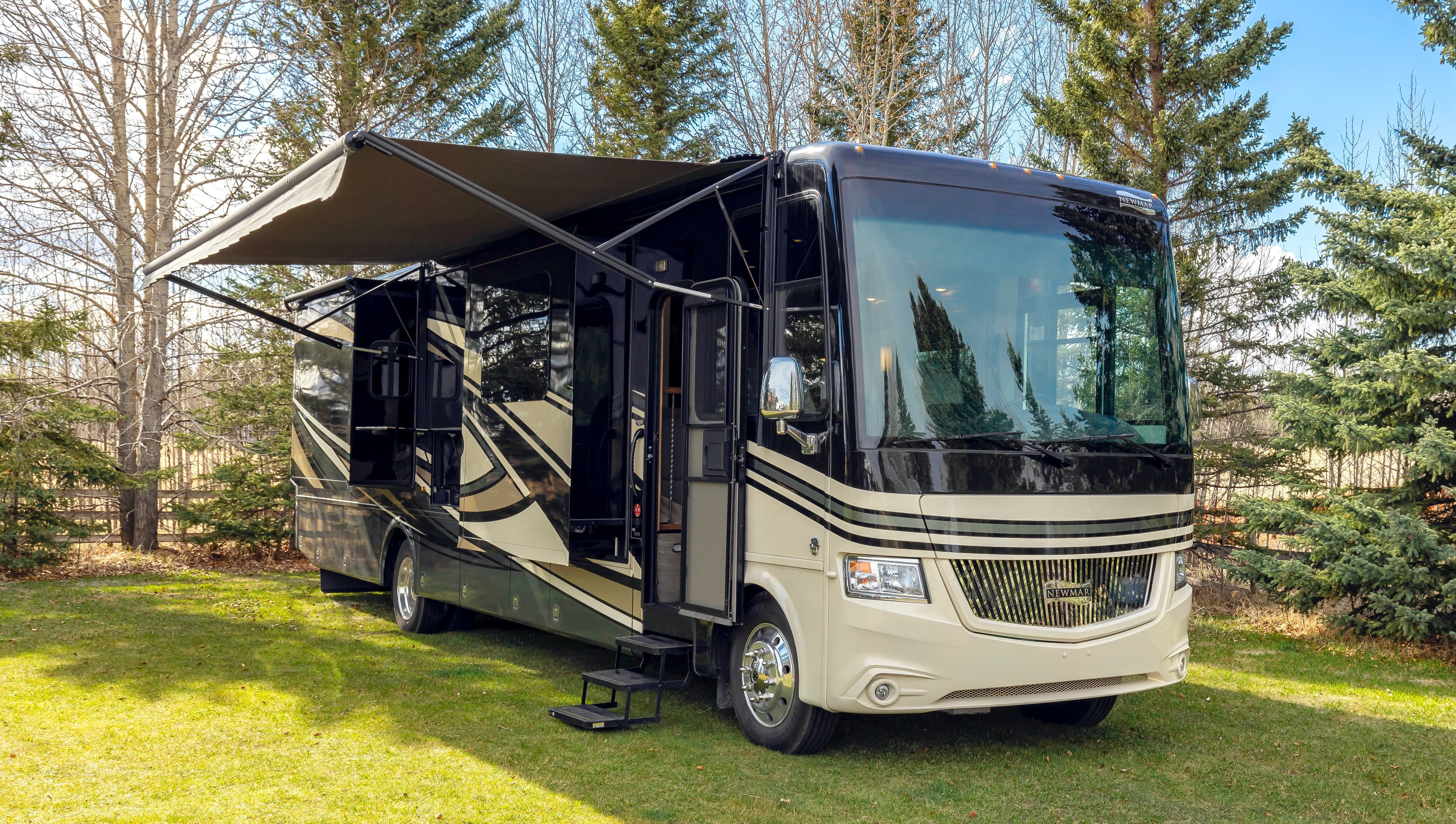 The largest and most luxurious, resembling buses, built on custom truck chassis, and featuring spacious interiors, including slide-outs, plus amenities like full-sized kitchens, multiple bedrooms, and deluxe bathrooms.
Class B(Campervans)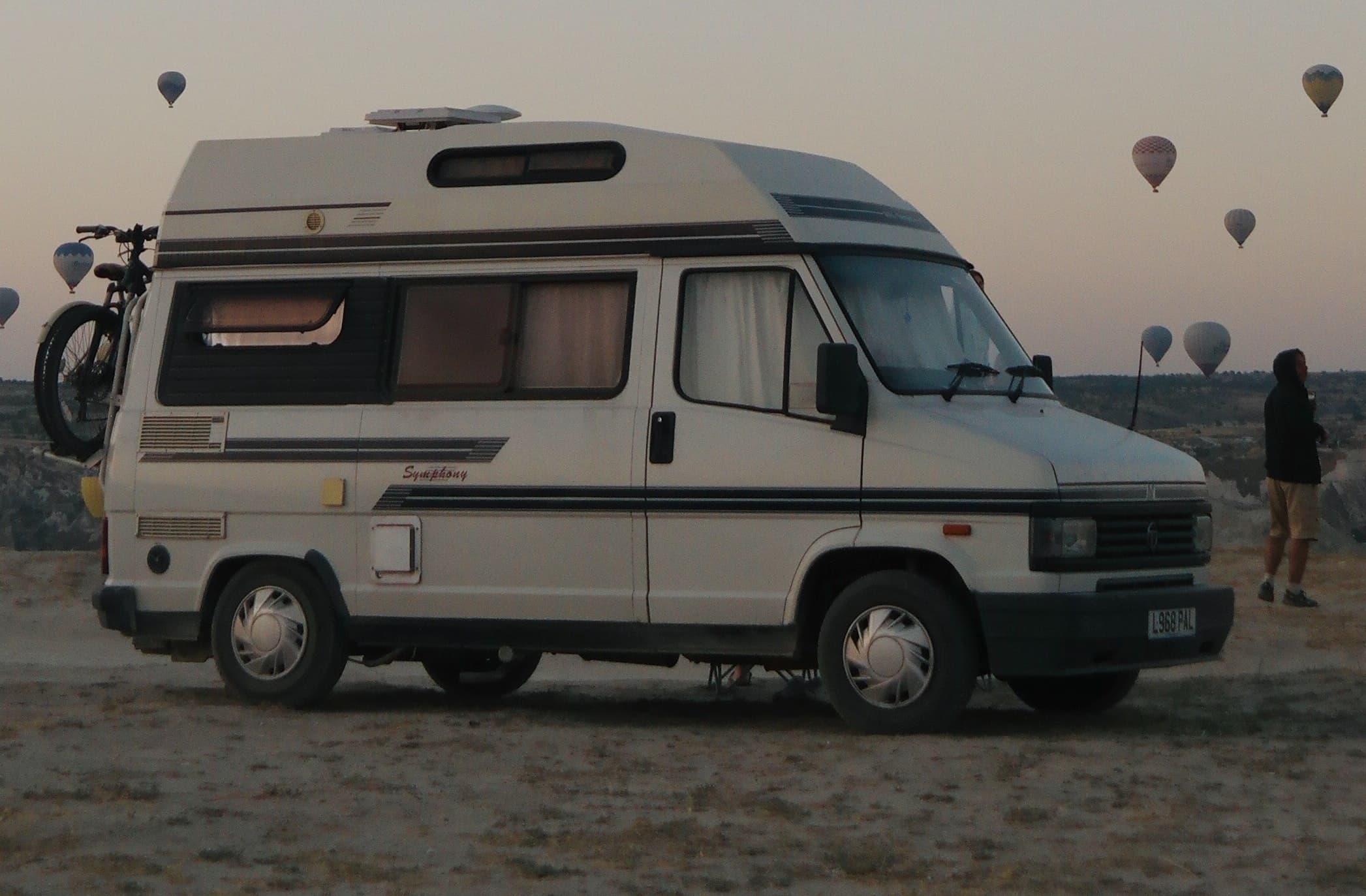 The smallest class of motorized mobile homes. These are built using van chassis, often with raised roofs or extensions. They are more compact and agile than other motorhome types. It's make them perfect for solo travellers or couples. Inside, you'll typically find a small kitchenette, a sleeping area, and sometimes a compact bathroom.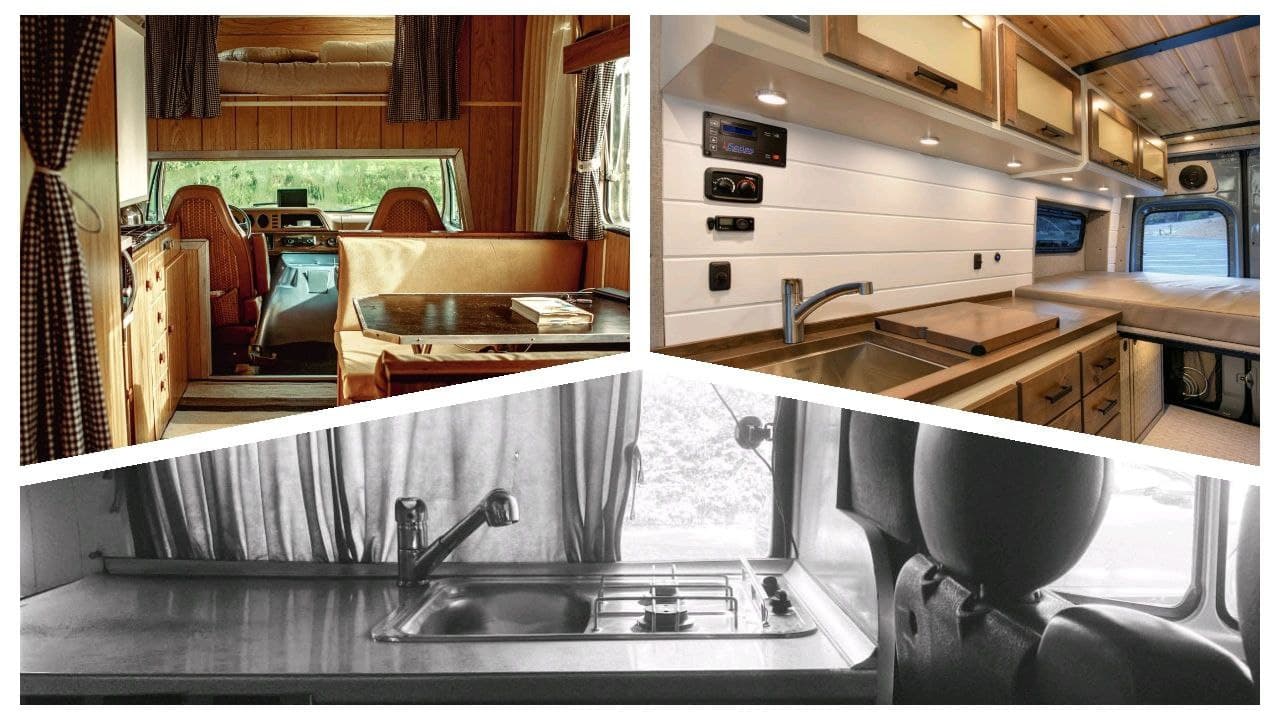 Class C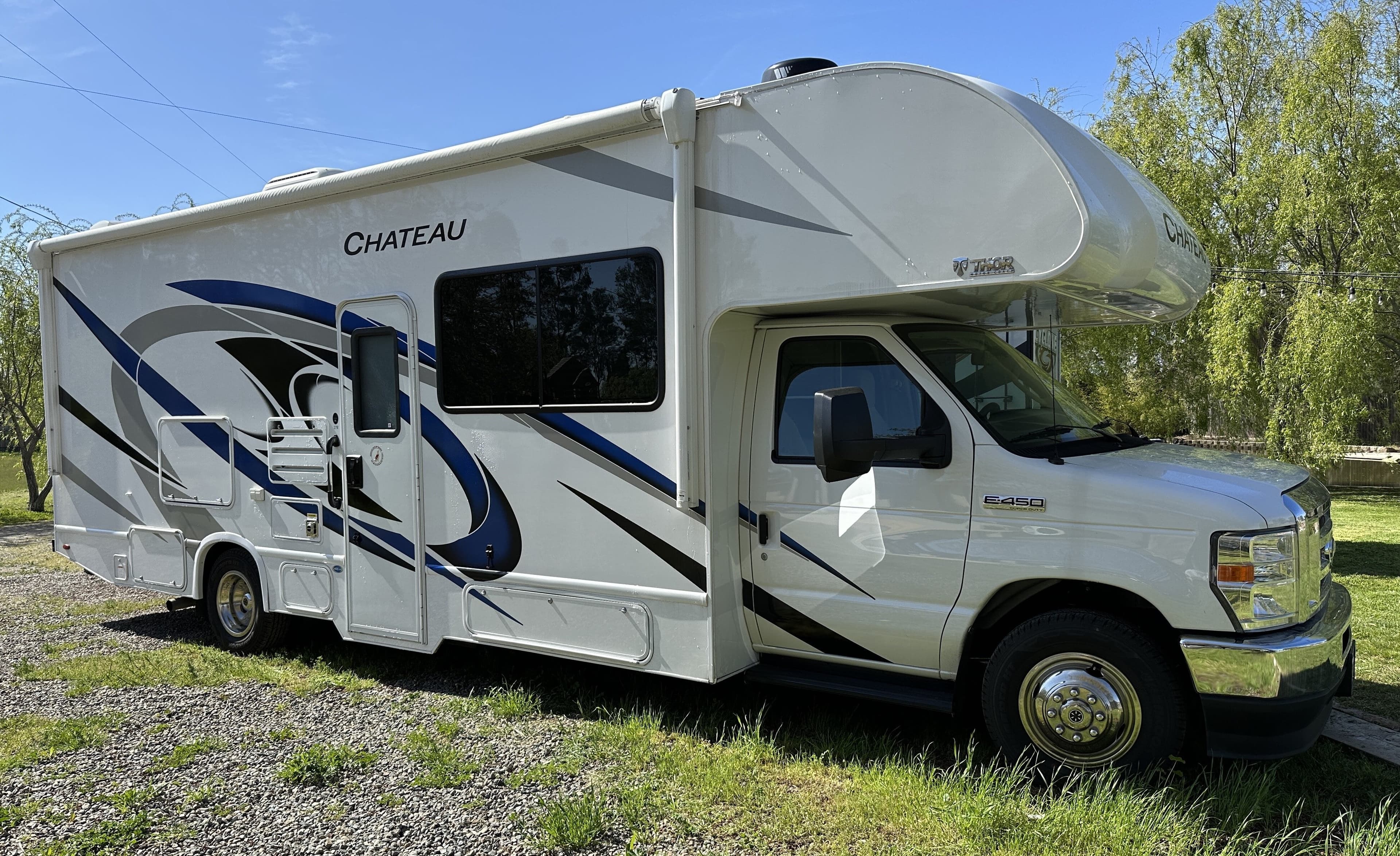 Mid-sized options with a distinctive over-cab sleeping area. They offer more space than Class B, but are generally smaller and less luxurious than Class A. These motorhomes feature a living area, kitchen, bathroom, and sleeping quarters
Average cost of new class C is from $50K to $100K and up. For used ones, cost starts from $30K.
Unique benefits of motorhomes:
All-in-one solution

The combination of the driving and living spaces into one cohesive unit offers simplicity and convenience.

Ease of setup and quick getaway

Once you reach your destination, there's no need to unhitch or set up a separate living space. Simply park, stabilize, and you're done. Fast and easy leave. Just start the engine and go.

Safety in Transit

The living quarters are accessible from the driver's seat. So passengers can access the bathroom, kitchen, or sleeping areas without needing to stop and exit the vehicle.

Tow Capability

Many travelers tow a small car or "toad" behind their motorhome. This allows them to park at a campsite and use the car for local excursions, offering more flexibility.
Towable Trailers
Towable Trailers are a type of towable recreational vehicle designed to provide accommodation for travellers. Unlike motorhomes, they do not have their own motor and must be towed by another vehicle, such as a truck, SUV, or in some cases, a car. Travel trailers are a type of RV that come in various sizes and layouts. Some travel homes have small teardrop designs that are suitable for solo travellers. Other travel homes have large, multi-room space that are ideal for families.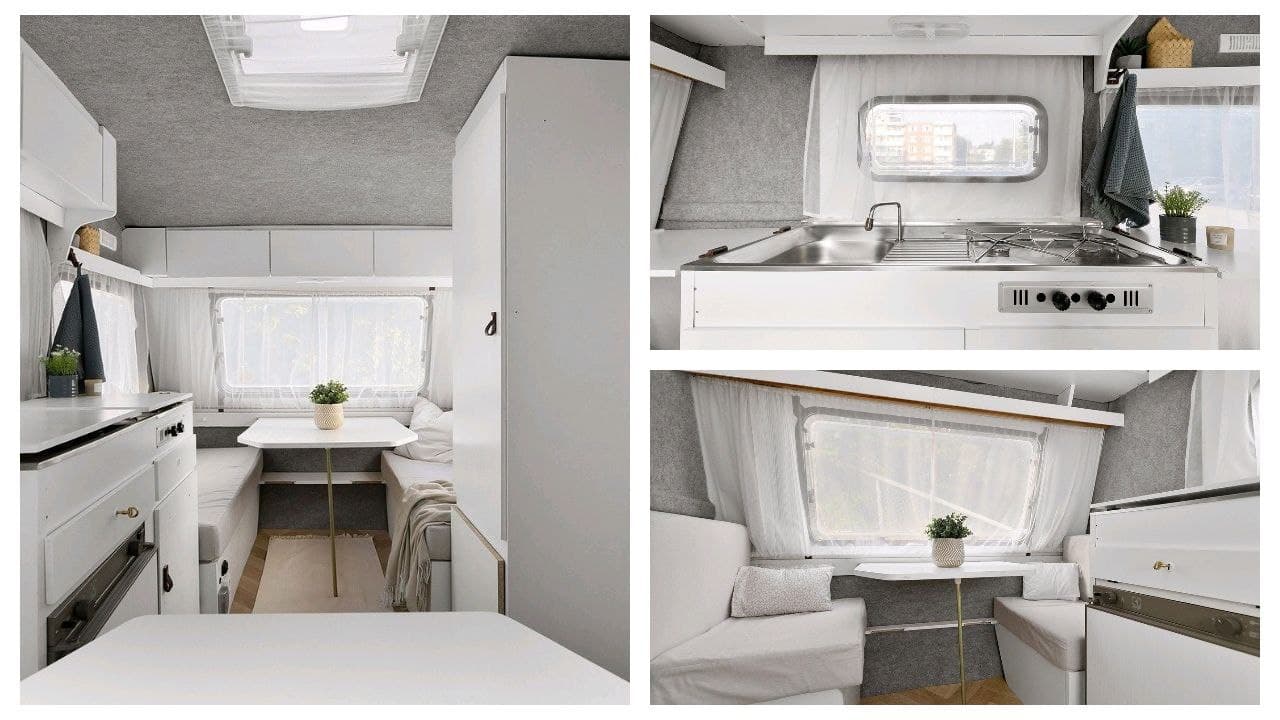 Fifth-Wheel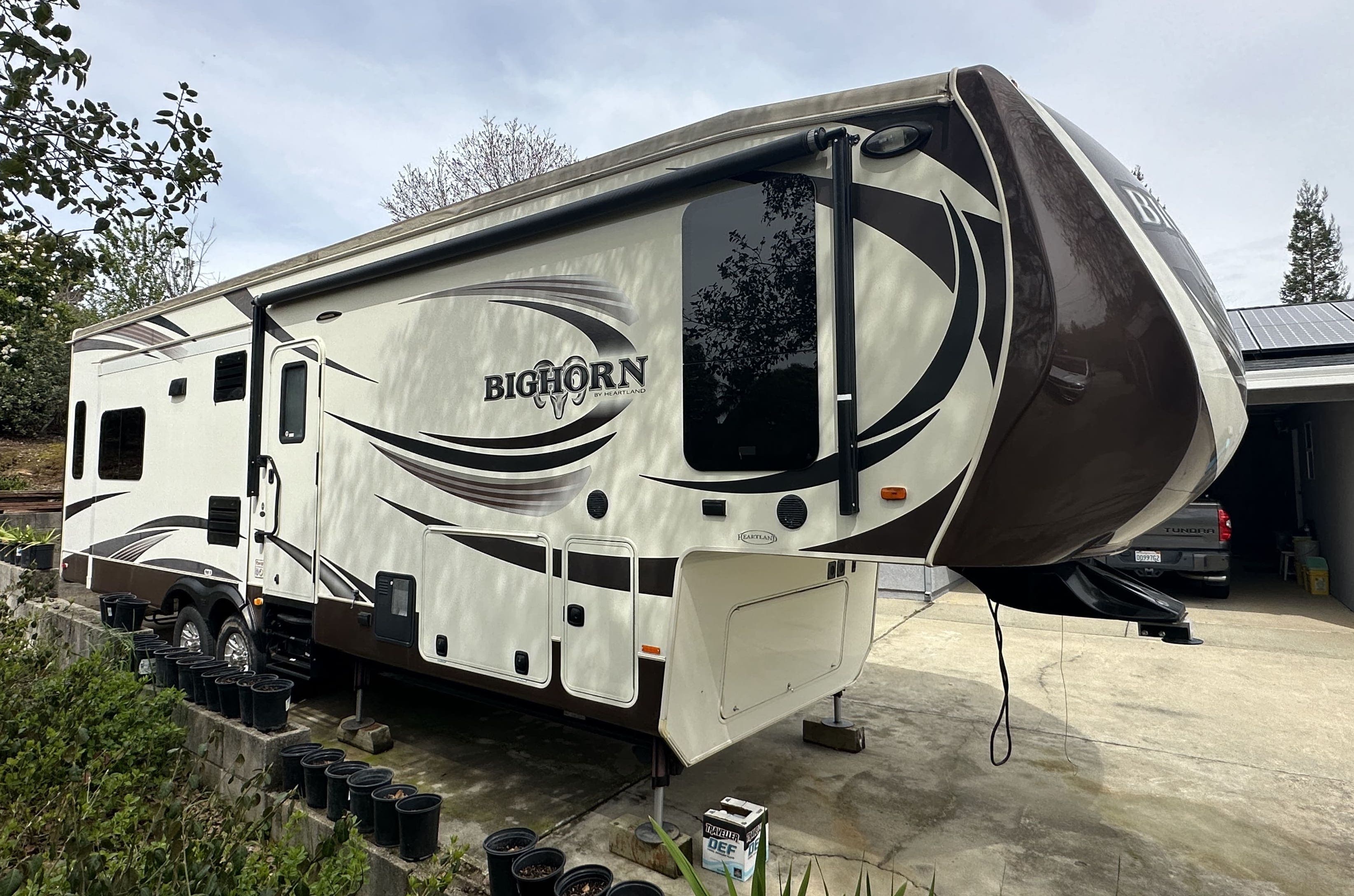 Specialized travel home towed by pickup, featuring a unique bi-level design with spacious interiors. A specialized hitch mechanism in the truck bed offers stability during riding. These type often include luxurious amenities such as king-size beds and full-size refrigerators. We've already dealt with fifth-wheel, look at this here.
Destination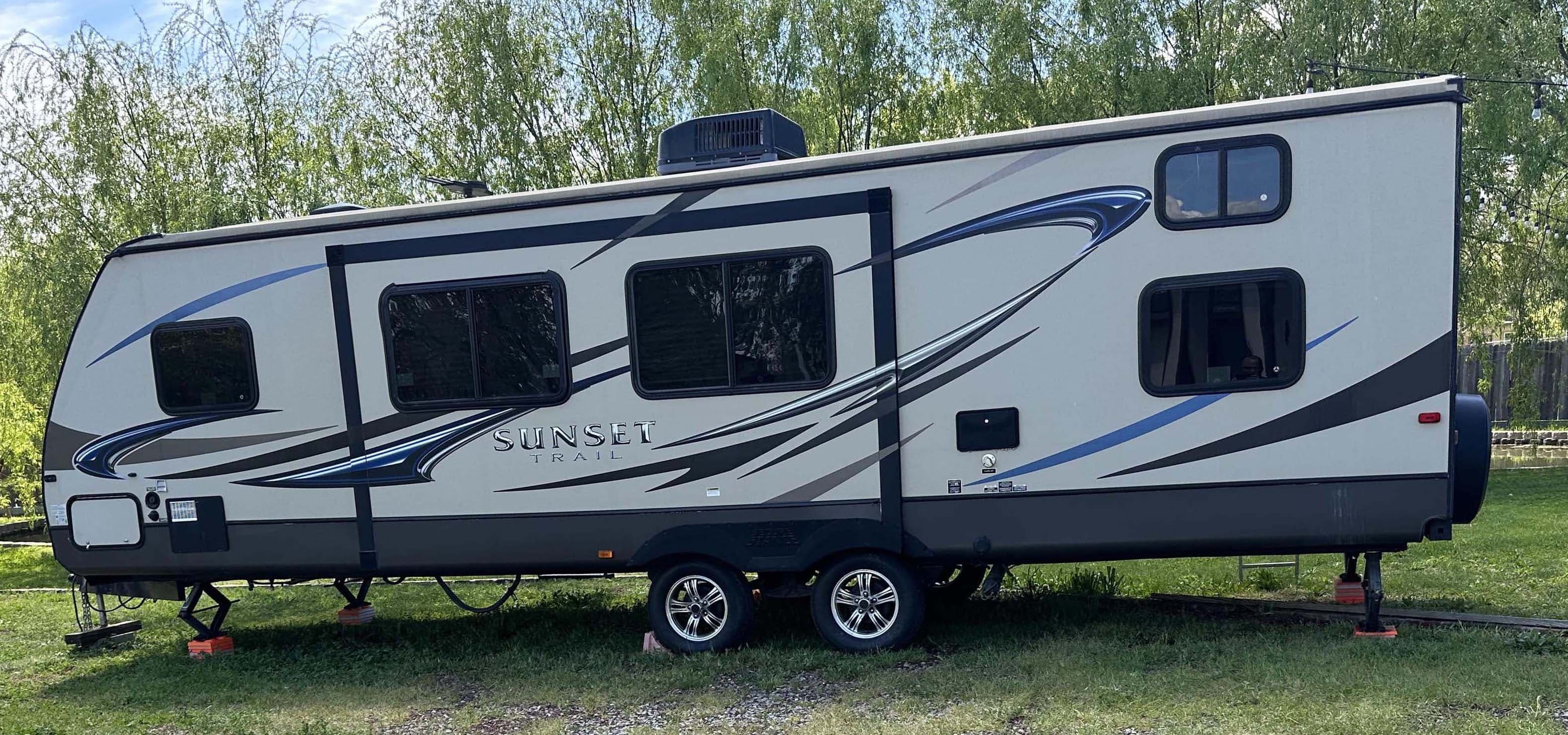 Often called "park models," these mobile homes are designed for long-term placement at campgrounds or RV parks. They offer a residential feel with full-sized amenities, including lofts or extra rooms, serving as semi-permanent residences for seasonal stays or extended vacations.
Teardrop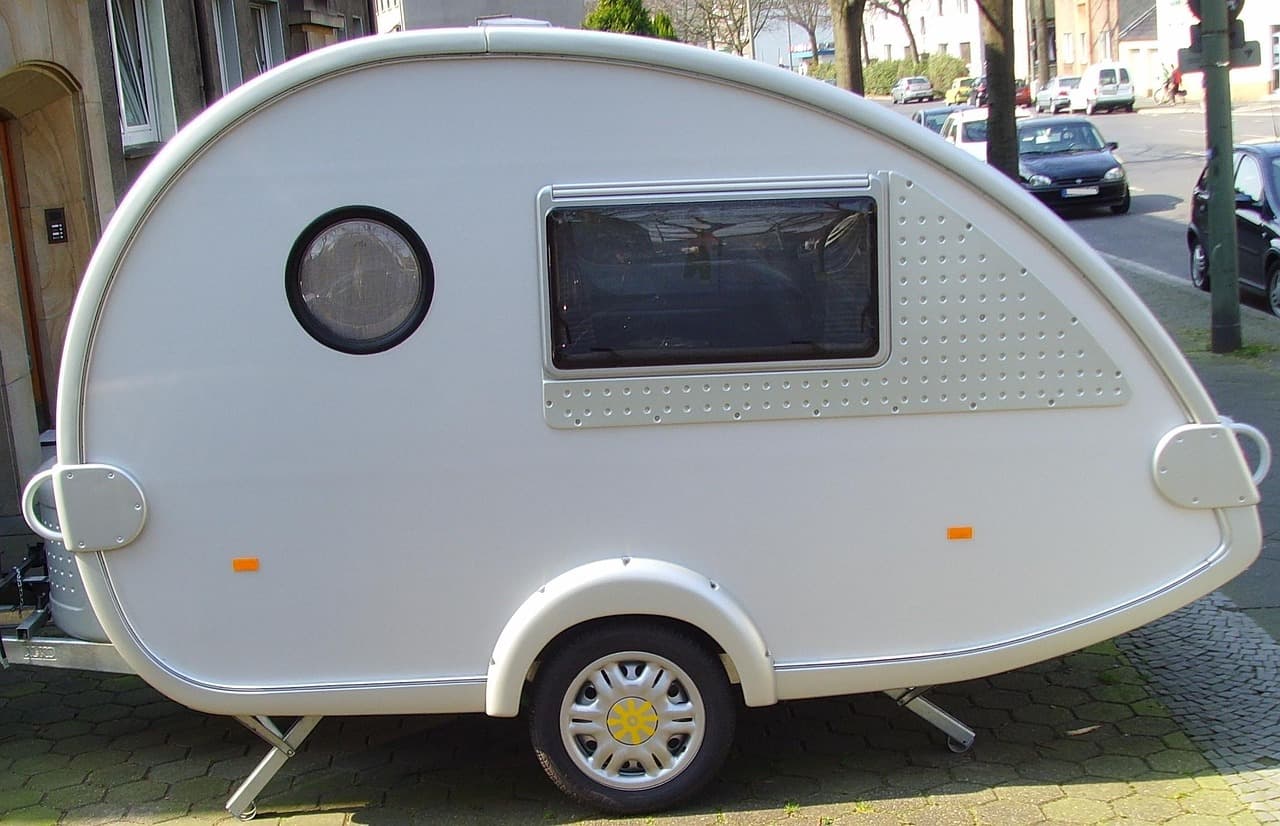 Compact, aerodynamic trailers with a distinctive curved shape, ideal for solo travelers or couples. They come with a sleeping area and a rear kitchenette, offering a minimalist camping experience.
Toy Haulers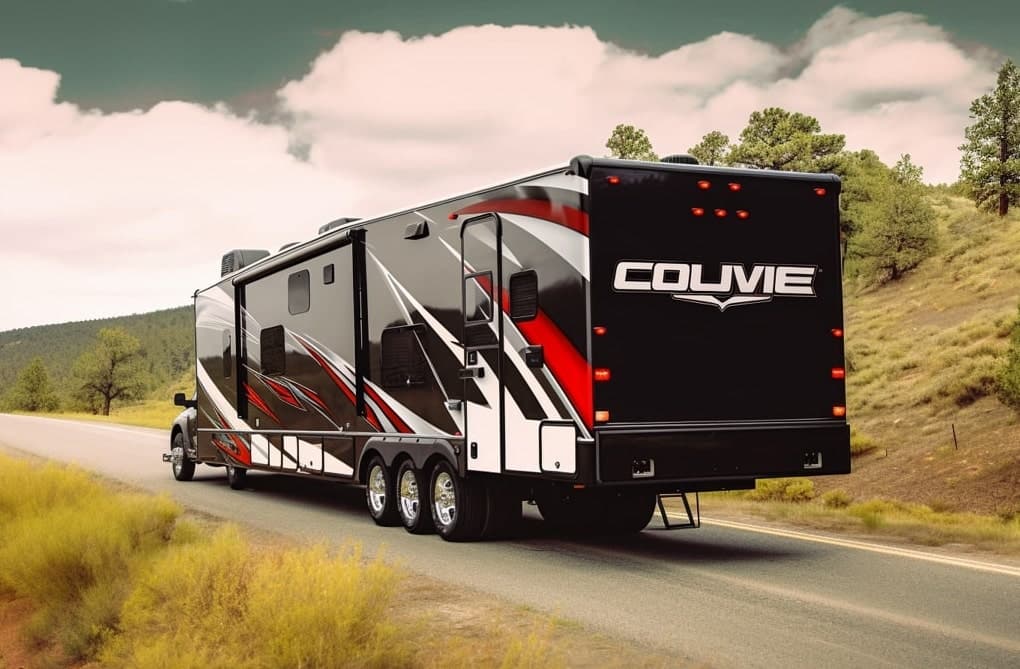 Versatile travel homes or fifth-wheels equipped with a rear garage space designed to transport "toys" like motorcycles, ATVs, bicycles, or kayaks. These models offer traditional living accommodations, making them ideal for adventure enthusiasts.
Pop-Up Campers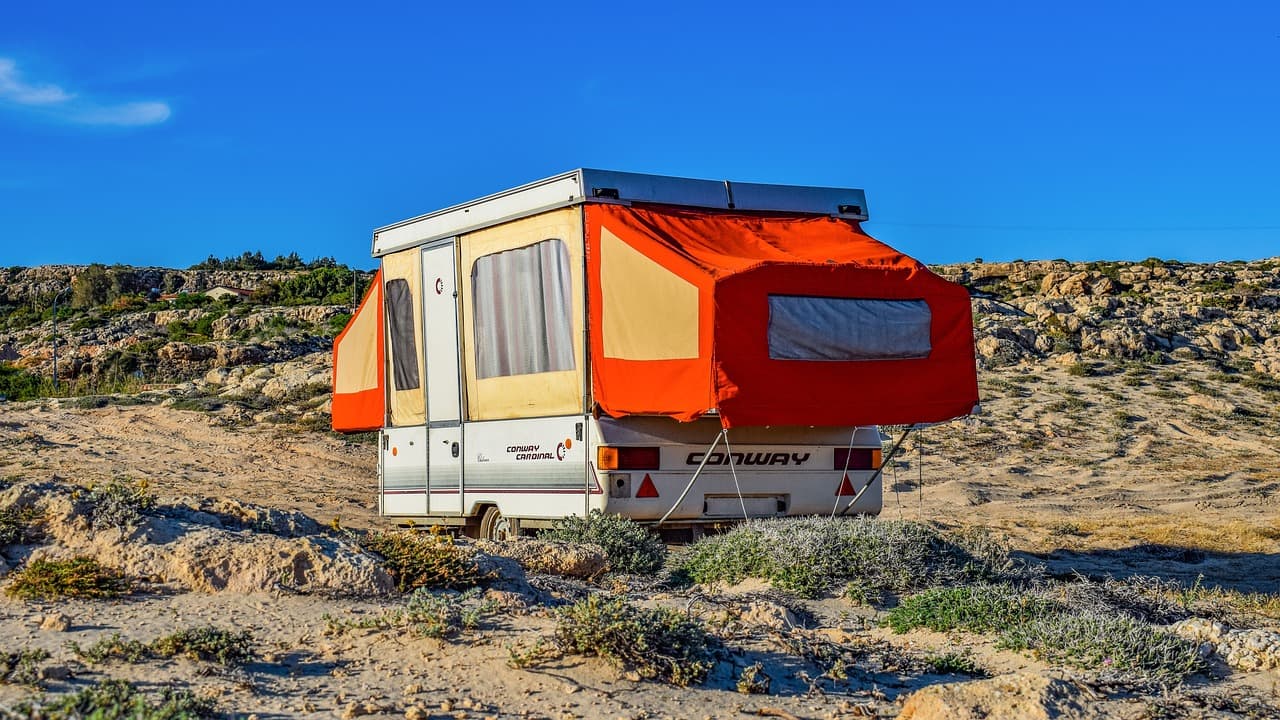 Also known as tent trailers, these compact, expandable RVs provide a canvas living area when parked. Lightweight and easy to store, they offer a blend of the outdoor tent campground experience with the basic comforts of an RV. Sleeping quarters, small kitchenette and bathroom provides all the necessary conditions for living. Ideal for those transitioning from tent camping to RVing, pop-up campers offer a more protected and comfortable campsite experience without the most of larger RVs.
Cost of pop-up campers is about $15,000 for new and about $3,500 for used ones.
Key advantages of towable RV:
Cost-Effective

A lower cost compared to motorized RVs makes trailers a more affordable entry point into the RVing world.

Variety of Sizes

From compact teardrop to large fifth-wheel trailer, there's a one to fit every need and towing capacity.

Less Registration and Insurance Costs

In many regions, they have lower registration and insurance costs compared to motorized RVs.

Easier Storage

Depending on the dimensions, trailers can be more straightforward to store during off-seasons or when not in use, without the engine maintenance considerations.

Independent Towing Car

Once set up at a campsite, your towing car is free for local excursions, exploring, or errands without having to pack up your entire living space.
Truck Campers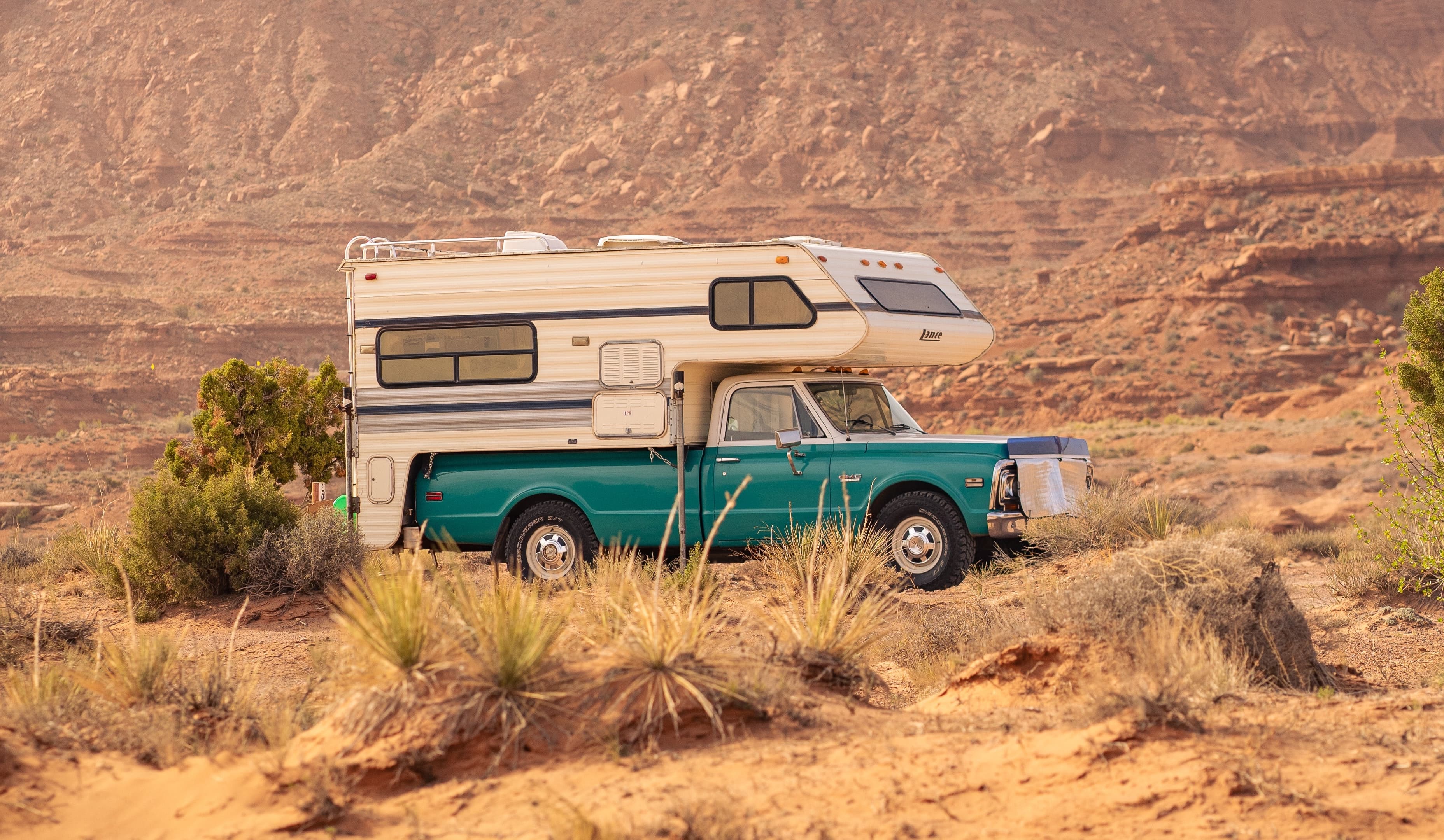 Truck campers have a second name - 'slide-in campers' or 'camper shells. They are compact living items that attach to the bed of a pickup truck. Offering essential amenities like a sleeping area, kitchenette, and sometimes a bathroom, they are ideal for off-road adventures and tight camp spots. These campers allow travelers to combine their vehicle and living quarters, making it easy to set up camp anywhere the truck can go
New slide-in camper cost about $20K, with used ones at about $3K.
Here are some benefits of Truck Campers:
Mobility and versatility

Set up camp virtually anywhere your truck can go, from established campgrounds to remote off-grid locations.

Easy Setup

With no need to hitch or unhitch, setting up and breaking camp is quick and straightforward.

Cost-Effective

Generally less expensive than larger RVs, both in initial purchase and maintenance.

Fuel Efficiency

Without towing a separate unit, you might experience better fuel economy than with some towable RVs.

Easy Storage

When the camper unit is removed, it requires minimal storage space, and the vehicle can be used as usual.
Conclusion
The world of RVs offers a rich array of options, from luxurious motorhomes to slide-in Campers, ensuring there's an RV to match every traveler's aspirations. As you contemplate embarking on your RV adventure, it's essential to assess the features and benefits of each category to discover the perfect fit for your journey.